Dealer Used Car Website of the Year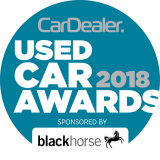 Welcome to Targa Florio Cars
Targa Florio Cars Limited specialise in the sale of luxury, prestige and performance cars from our 10,000 square foot showroom based close to Chichester, West Sussex and only 7 miles from Goodwood. We stock the very best examples of Alfa Romeo, Aston Martin, Audi, Bentley, BMW, Ferrari, Jaguar, Lamborghini, Land Rover, Lotus, Mercedes-Benz AMG, Nissan GT-R, Porsche and many more. All of our cars are meticulously chosen, are subject to stringent pre-delivery inspections and are offered with our own warranty or the balance of the manufacturer's own warranty. Our vehicles are prepared, professionally detailed and presented along with flexible finance options making us the easy choice when buying your next car.
Family owned and run, we have a passion in our business which is reflected in everything you are looking for – outstanding cars, beautifully presented with levels of customer service and after-sales that would be hard to find anywhere else.
We offer Sale or Return for clients, as well as vehicle sourcing. We also have an extensive range of finance products to make your dream car more affordable. Our Consumer Credit License is approved by the Financial Conduct Authority.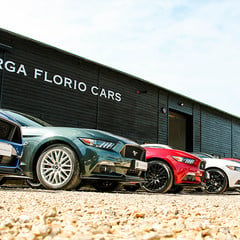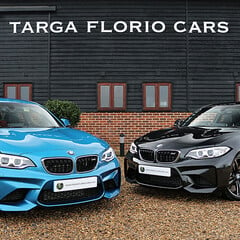 Easy simple and just how you want to to be! The M4 is such a nice car and its even nicer that it drives like it is fresh out of the factory.

CarDealerReviews,

August 2023

I am so happy with my purchase. Special mention goes to Robbie and Tom for taking such good care of me. The Cars preparation for the collection was faultless. Will certainly be returning for my next car and I can give no better recommendation than that!

CarDealerReviews,

August 2023

Everything was absolutely spot on with the Stelvio and the customer service I received at the site in Chichester. The car definitely met my expectations, it was immaculate inside and out! I saw the car on their website and it was everything I have been looking for! I had a good look around and was v...

Read More

Rory G,

Alfa Romeo Stelvio

CarDealerReviews,

February 2023

Forever and always will be my go-to dealership! Targa Florio Cars are on the next level! Their stock range is out of this world and their service is incredible. I 100% recommend this dealership to anyone looking for a beautiful new vehicle... I can guarantee that these guys will sort you right out!...

Read More

Ollie C,

Porsche Macan Turbo

CarDealerReviews,

January 2022

It's the first time that I had used Targa Florio Cars however I was not disappointed, to say the least! The Peugeot is a wonderful car and is everything we could've wanted! We felt so cared for at the dealership, the salesman down there really valued our custom and we are so appreciative of all the ...

Read More

Barnabie L,

Peugeot 2008 GT Line

CarDealerReviews,

January 2022

My partner and I have recently purchased a stunning Range Rover Sport from the lovely Targa Florio Cars. It is predominantly myself that uses the car. With my previous car being significantly smaller than the Range Rover, it has taken me a fair few weeks to get used to it. However, I am absolutely l...

Read More

Briony M,

Range Rover Sport

CarDealerReviews,

January 2022

Bought a great looking and unmolested BMW M2 from Targa Florio Cars!! I dealt with Suzanne who was very professional and helpful in every aspect of dealing and selling top marque cars...... There were a few items on the car that Suzanne had highlighted would need to be dealt with as the car was stil...

Read More

After searching for the right vehicle for about 4 months, I found a few options across the country. It amazes me how some dealers are still surviving with the lack of communication and professionalism that some of them portray. From not returning calls to not following up on enquiries... I just don'...

Read More

Google Reviews,

January 2022

A fantastic experience from initial enquiry to picking up my lovely A7 Sportback Limited Edition the very next day. William and Tom handled everything from the PCP finance to the road tax with the absolute minimum of fuss. The car itself is stunning and it was a pleasure to drive it all the way back...

Read More

Jo L,

Audi A7 Limited Edition

I used the friendly team at Targa to try and sell my 2016 Range Rover Sport. The car was only up for (reluctant) sale due to a "misunderstanding" with the tax man! Once we agreed on a price, They collected it, beautifully valeted, photographed, and videoed it. Unfortunately and I believe through no ...

Read More

Kev C,

Selling Range Rover Sport